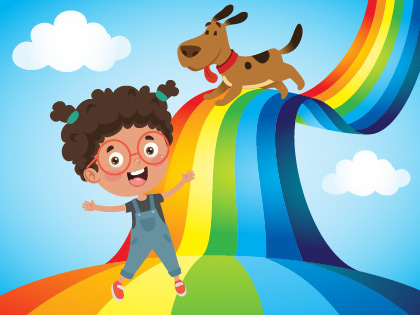 Take a break from the rain and cold to an exciting new show indoors with your family on Sunday Mornings. New York City Children's Theater welcomes you to their brand new show called Taste the Clouds, where kids can use their imaginations to explore the world around them.
"Can you touch the stars? See the music? Taste the Clouds? Join us on an adventure as a young girl learns to harness her imagination and use her senses to better understand the world around her.

Created by the award-winning company, Hit the Lights!, Taste the Clouds will take you on a journey of the senses using shadow puppetry, live music, and immersive theater."
My kids thoroughly enjoyed the show. But as a kid that made a projector out of flashlight and mirrors to play school at home when I was 8, I might have enjoyed the show even more than my kids. Because of the show, I had a few more tricks up my sleeve to use on a rainy day to occupy my 3 little kids.
Photo credit: Marzio Fulfaro
As always, these mini-broadway shows make a great birthday surprises to friends or gift with grandparents. Kids appreciate these experiences, since you can even reenact these at home with a few common household objects.
FiDi Families Insiders: Come early to decorate your own paintbrush to use during the show and take home! Then stay after the show for a chance to meet and take a photo with the cast!
Date(s): Sunday's, through April 26, 2020
Time: 10:00 am – 10:30 am or 12:00 pm – 12:30 pm
Location: 20 Thomas Street (between Broadway & Church Streets) The Pete at The Flea Theater
Cost: $20 per person
Age(s): Best for ages 2 – 5 years old
For more information and to purchase tickets, please visit their website HERE