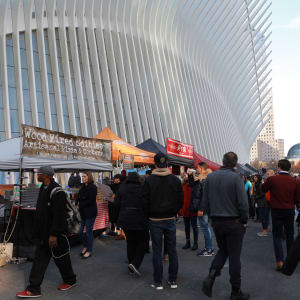 Smorgasburg, the world's leading weekly outdoor food market, enters its ninth season by adding an iconic location at Westfield World Trade Center, where 25 food vendors will set up every Friday (starting April 12 through at least October) on Fulton Street between Church and Greenwich St., adjacent to the Oculus. In partnership with Westfield World Trade Center and The Port Authority of NY & NJ, "Smorgasburg WTC" picks up where its successful three-day trial run in November 2018 left off: Adding exciting, diverse food options and robust street life to a site heavily trafficked by workers, residents, and visitors to the city.
Dates: Fridays starting April 12 to end of October
Time: 11:30am – 7pm
Location: Oculus Plaza at Westfield World Trade Center
Age(s): All ages welcome
Fee: Free to look, items for purchase
For more information, please visit their website HERE.